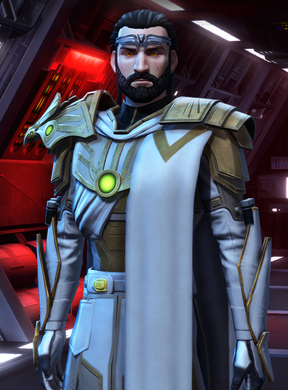 Greetings! My friends and I oversee the things in Star Wars: The Old Republic's premier RP Guild, Sith Imperium. A guildmaster, I took the reins after Arestenax stepped down in 2019. I worked to maintain and save the guild, bringing it back to prominence. I continue to work hard to this day to provide a safe, welcoming, and diverse climate through which our community can experience a unique side of the Star Wars universe.
Assignments:
Officer - Minister of Intelligence (2016)
Officer - Minister of State & Education (2017-18)
Officer - Minister of War (Briefly in 2019)
Guildmaster - Lord Emperor (2019 - present)
Contact me on discord at Varrix#0001 or in-game mail me on my main character Veldarius with questions, queries, or information relevant to the guild. I can help in whatever field you need. Thank you!
Community content is available under
CC-BY-SA
unless otherwise noted.