WELCOME TO THE SITH IMPERIUM!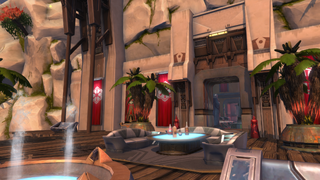 The Sith Imperium is an RP-guild for Star Wars: The Old Republic. We're located on the Star Forge server. Our primary focus is character-driven RP with an over-arcing guild storyline. Although we have been known to get together for other activities (Flashpoints, Operations, PVP, etc), these are not the focus of our guild.
The Sith Imperium Wikia is our go-to location for all character and guild lore, RP logs, short stories, and logistical information.
Recently, our guild relocated from the Bergeren Colony server to Ebon Hawk. Following the server merge and the establishment of megaservers, we now function on the Star Forge server. We used this opportunity to create an event which would allow us to redefine our characters and our guild. We're calling this "The New Beginning".
NEW AND EXISTING MEMBERS
We are a community of like-minded individuals, both in game and out. Please take a moment to review our rules.
Community content is available under
CC-BY-SA
unless otherwise noted.